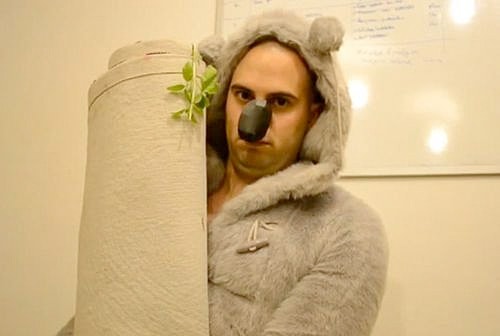 Keir Moffat, who, according to Mashable, won a Facebook competition for Shopify by getting the most likes on a post, made a hilarious video to thank his fans. Rather than impersonate famous celebrities or characters, however, Moffat took the opportunity to give some animal kingdom realness. He impersonated 52 animals, to be exact, and the video shows just how inventive this guy can be.  
My favorite? His reference to "Aladdin."
Check out Moffat's wild animal friends, AFTER THE JUMP...