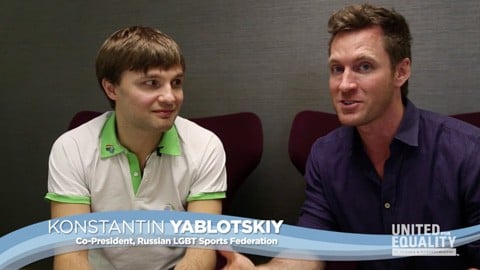 The Open Games, a five-day LGBT sports festival in Moscow scheduled to begin right after the Sochi Games and featuring more than 250 athletes from 11 countries, has suddenly been hit with cancellations by four of the sporting venues involved as well as the Hilton Hotel, GLAAD reports:
The Open Games are intended to educate guests on advocacy and social issues through sporting competitions. More than 300 people from 11 countries and 22 Russian regions registered for the games, cultural events, and ceremonies. Alongside the Russian LGBT Sport Federation, the Russian LGBT Network, Coming Out, Side by Side LGBT film festival, Rakurs, and Out Loud make up a coalition of organizations supporting the Games.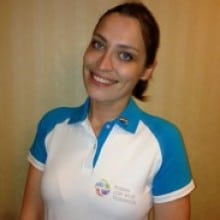 Elvina Yuvakaeva, an organizer for the event, said, "After several refusals from venues, we made the decision to omit most details in our negotiations with potential lenders." Despite these attempts to keep the Games' mission under wraps, cancellations rolled in only a day in advance.
Vitaly Milonov, the lawmaker behind St. Petersburg's law banning gay propaganda, and Sergei Sobyanin, the mayor of Moscow, appear to be behind the cancellations.
GLAAD adds: "Though the stakes are high and the threat of violence is tangible, the Russian LGBT Sport Federation has resolved to move forward with the Open Games, which are scheduled to run through March 2."
U.S. Olympian Greg Louganis is scheduled to attend. Earlier today he tweeted: "I am about to set forth to see a bit of Moscow, and the Opening this evening to the Russian Open Games, open to LGBTI and Ally's. Joy &Pride"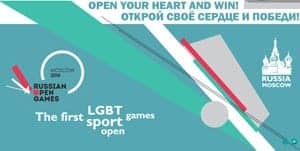 The Open Games reports:
As we expected, things started to happen — but on a greater scale than one could imagine. Throughout the past couple of hours, several venues cancelled their agreements with the organizers of the Open Games under various pretexts. In some of these cases, the organizers were informed about 'calls from the administration' that venue management received.
Hilton Hotel, where the Russian LGBT Network was planning to host a public roundtable discussion, cancelled the agreement with them as well.
It is far beyond attempts to disrupt events by homophobic groups, but a targeted and strong decision of the authorities to not let public LGBT events happen through exerting pressure on venue owners.
The Russian LGBT Sport Federation are now revising their plans and locations. We will share further information tomorrow morning (Moscow time).
Organizers are also petitioning Sir Philip Craven, president of the International Paralympic Committee, to refuse to attend the Sochi Games unless the Russian Open Games are allowed to take place in full security for all participants.
Watch a video interview by Charley Walters with Konstantin Yablotskiy (top photo), Co-President of the Russian LGBT Sports Federation and Founder of the 'Open Games', AFTER THE JUMP...
UESE IN SOCHI – Meet Konstantin Yablotskiy, Russian LGBT Sports Federation_UESE.org @UESE1 from UESE on Vimeo.