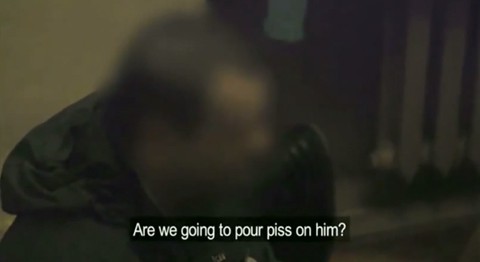 Two new clips from the UK Channel 4 broadcast Hunted goes inside the anti-gay vigilante group 'Occupy Paedophilia' as it lures gay men to apartment buildings where they are humiliated, tortured, threatened and often beaten on camera before the clips are posted to the internet in an attempt to shame them and expose their homosexuality.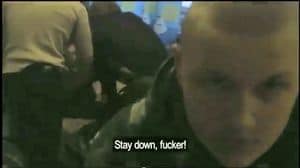 In the first clip, the group is seen in the planning stages of an abduction and later brings the victim into an apartment where he is assaulted and harassed before being filmed.
A second clip shows two men planning an action on a gay film festival where they plan to hand out soap and rope in gift bags with cards saying "kill yourself and cleanse the earth of your wickedness."
Watch both clips, AFTER THE JUMP...
Hunted aired Wednesday night on Channel 4 in the UK.
Human Rights Watch this week released a devastating clip exposing the exploits of Occupy Paedophilia and similar groups which shows Russian gay men beaten and tortured on camera. See it HERE.