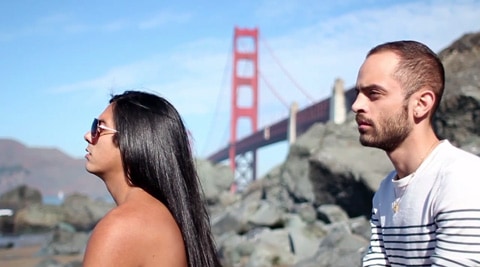 Back in November we featured "Go On", a spooky video from San Francisco-based ban Orchid and Hound. Here's their latest effort, called "If You Stay", which is a romantic, soaring ballad.
Watch it, AFTER THE JUMP...
About the band, via their Facebook page:
Orchid and Hound is comprised of 26 year old John Constantine and Lawrence Alarcon. The two met in opera class at a Los Angeles arts high school, fell in love, moved up to San Francisco, fell out of love... and formed a band. They gigged around California, had the opportunity to play at South by Southwest 2010, and flew east to play shows in Berlin. During this time they were writing and performing songs that became the fan-funded album, The Boyfriend, released in 2012. Orchid and Hound's music pairs lush arrangements with strong vocal harmonies - a sound of the past brought to the present with contemporary themes. The album is a reflection of the pair's experience in a world where young gay men still struggle to find their identity in society.