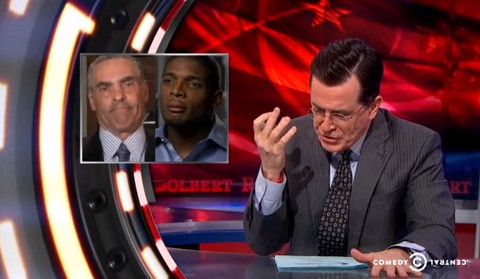 Stephen Colbert is very upset about Michael Sam's coming out and feels as though his chances of being drafted have been shot.
Said Colbert:
"Michael Sam's only choice is to go back into the closet. Mike, we'll pretend you're not gay as long as you pretend we're not bigots."
Watch, AFTER THE JUMP...