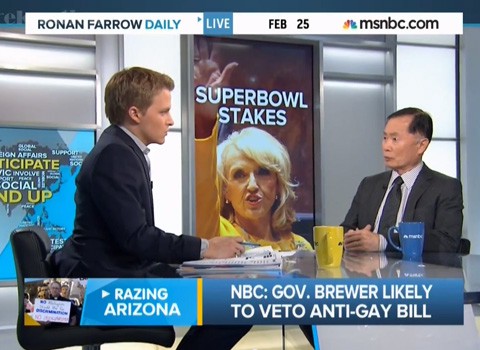 Actor and activist George Takei joined Ronan Farrow yesterday to offer his articulate assessment of SB 1062, the Arizona bill that would allow businesses to discriminate against gays, and other bills like it under consideration in other states.
Said Takei:
"The health of the economy is what politicians are supposed to protect. Not this phony religious freedom. That argument is just a veil over personal prejudice and you cannot write personal prejudice into civil law and you certainly cannot write religious values into civil law. And so these legislators don't know the constitution. They apparently don't listen either because in the legislature they were told that this is going to do serious damage and stain the reputation of a beautiful state."
Watch, AFTER THE JUMP...