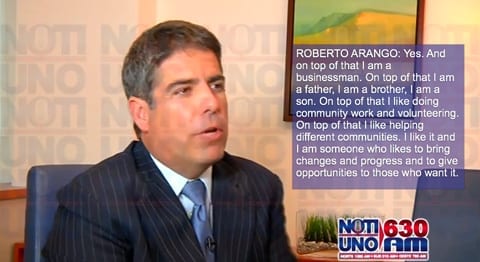 Roberto Arango, a Puerto Rican Senator who vice chaired Bush's 2004 campaign there and cast several anti-gay votes before resigning in 2011 after revealing Grindr photos of him surfaced, has come out of the closet publicly in a radio interview with Noti UNO, Blabbeando reports: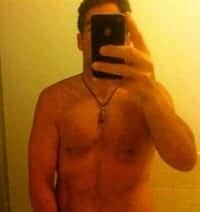 Initially Arango denied he was the man in the photos and then he acknowledged some of the photos were his but alleged he had taken them to document his weight-loss under a new diet but he never admitted whether the photos came from a personal profile on the popular gay men's hook up app or whether he was gay.
The news became tabloid fodder in the United States and Arango is still listed on several lists of the top sexual scandals to hit any politician but behind the scandal also laid the past of a man who had previously voted to deny rights to the LGBT community in Puerto Rico and sided with some of the most conservative factions in the island.

In 2004 he mocked a San Juan mayoral candidate during a political rally by implying he was gay and holding a plastic duck and making quacking noises when speaking against him ("pato" or duck in Spanish is a word often used as a slur against gays in Puerto Rico).
Arango also led failed efforts to pass a constitutional amendment banning gay marriage or any other union that was not between a man and woman.
Watch his interview, AFTER THE JUMP...