A lesbian couple in Texas was killed over the weekend, their bodies left near a dumpster in Port Bolivar after they took a trip to Galveston for Mardi Gras, and little is known beyond that, KTRK reports: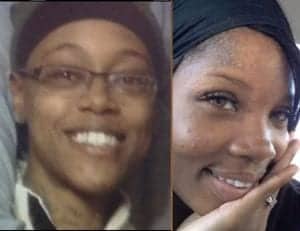 Crystal Jackson, 24, was a mother to a five-year-old girl. Her sister broke down in tears while speaking to us about Jackson. She said Jackson was a nice person and loved her girlfriend, 24-year-old Britney Cosby. The two had been together for two years.
Cosby's family members also are still visibly upset after finding out that the couple were found dead in Port Bolivar. Their bodies were found Friday morning next to a convenience store dumpster.
Jackson's father says he last heard from his daughter on Wednesday. He said she worked as a security guard, while Cosby was a barista at Starbucks. Both lived at Cosby's great grandmother's home.
"I never heard from them anymore, and that night I didn't hear from her," said Cosby's great grandmother, Annie Lee Cosby, said.
The women were killed "in different ways" according to police, possibly murdered elsewhere and moved.
Investigators are still looking forCosby's car, a silver 2006 Kia Sorrento with paper tags. Anyone with information about the murders or the stolen vehicle is asked to call the Galveston County Sheriff's Office tip line at 866-248-8477.
Watch KTRK's and KHOU's report, AFTER THE JUMP...