Republicans at the 50th Annual Dorchester Conference in Seaside, Oregon voted 233 -162 over the weekend in a first-ever endorsement of marriage equality by a GOP-dominated gathering of Oregon political activists, according to a press release from Freedom Oregon.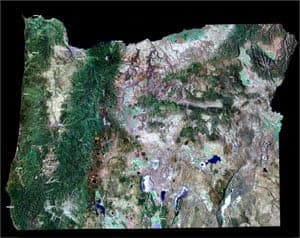 Freedom Oregon, a coalition of Republican leaders, formed earlier this year to rally Republican support for a proposed ballot initiative that would overturn Oregon's constitutional ban on same-sex marriage.
"There are a large number of young Republicans who are finding their voice in the party," said Alexis Wolf, a Republican active in Freedom Oregon. "We don't believe the freedom to express love and commitment should be limited by government."
Said Chairman of LCR Oregon and Co-Director of Freedom Oregon James Owens, in a statement:
"The Dorchester Conference sets the tone for the GOP in Oregon for the coming year, and I'm proud to have led Log Cabin Republicans members on the floor of the convention today as we made history and moved one step closer to making marriage equality a reality for committed same-sex couples in this state. This wasn't a vote against an anti-gay resolution, it was a vote in favor of freedom for all Oregonians — and a message to those fringe members of the Oregon Republican Party obsessed with pushing discriminatory measures similar to Arizona's SB-1062 on the ballot in November. Today wasn't just great — it was the absolute best outcome for Log Cabin Republicans, and a statement that Oregon Republicans are becoming more mainstream, less divided, and ready to win on issues like economic freedom, personal responsibility, lower taxes and a less intrusive government."
Oregon's marriage equality battle is headed to a climax in 2014. Not only are there efforts toward a ballot measure underway which must qualify by July 3, two couples filed suit against the state's gay marriage ban in October.
Oregon's attorney general Ellen Rosenblum said last month that she would not defend the state's gay marriage ban in court, joining several attorneys general around the country in viewing such laws as unconstitutional following the SCOTUS ruling in the Windsor DOMA case.