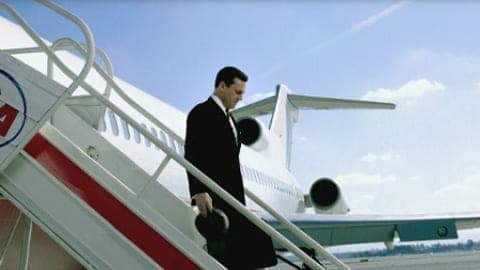 To remind us that Mad Men is returning on April 13, AMC has released one of those brief teasers with odd music that makes you feel as though there are clues in it to be decrypted. Don Draper deplanes and puts on his hat.
He has been forced to take a mandatory leave of absence from Sterling Cooper & Partners according to the last season. So what's next for him?
Watch the teaser, AFTER THE JUMP...