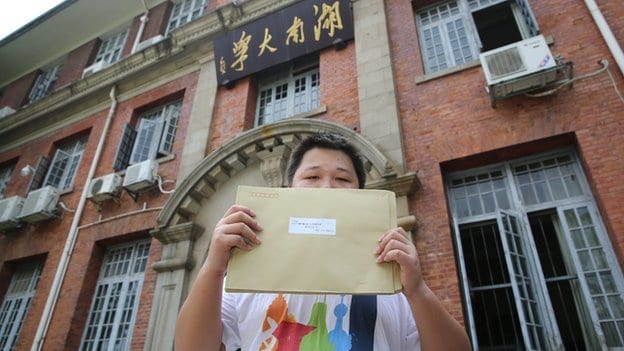 The LGBT activist, Xiang Xiaohan, is the first gay man to do so. Xiaohan had attempted to register his group, Same-Sex Love Assistance Network, as a non-governmental organization (NGO) but his application was denied. In response, Xiaohan filed a defamation lawsuit in February but the case was thrown out of court earlier this month.
The BBC reports:
Xiang Xiaohan filed the lawsuit in the provincial capital, Changsha, after the Hunan government turned down his application to register his organisation. 

In a written reply to him, the local government said homosexuality had no place in Chinese traditional culture and "the building of spiritual civilisation" - a catchphrase in modern China for what many believe is the party's indoctrination.

"I believe what the government said [in the reply] defames the reputation of the gay and lesbian community in China, and I want them to issue a written apology," said Mr Xiang.

He also wants the government to reverse its decision not to register his organisation. Registering his group as an NGO would enable it to legally receive donations and enjoy tax exemptions.
Some activists point out the importance of the government agency's response to Xiang.
Yu Fang Qiang from Justice For All - a non-profit organisation dedicated to safeguarding the rights of disadvantaged members of the public - said it also marked a significant step forward by the government.

"It is the first time in China that a local government department has formally given a written reply to a request from the gay and lesbian community, whereas in the past the government would just simply ignore it," he told the BBC.
A copy of that letter is above. Xiang intends to appeal the ruling.
Xiang and his organization are active in the fights for LGBT rights in China. Last year, he was arrested for organizing a gay rights march in the city of Changsha. Watch a news report about that march, AFTER THE JUMP.