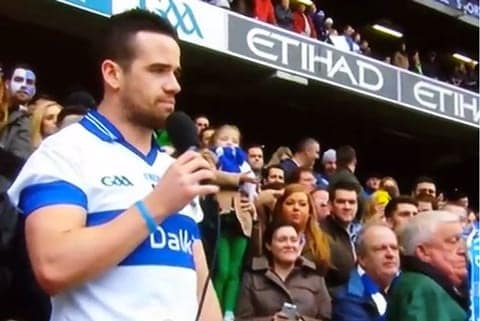 In what could have easily been overlooked as a passing comment, Ger Brennan — captain of the St. Vincent's All Ireland club football team — thanked the team's girlfriends and boyfriends for their support during the grueling championship tournament.
It's a big deal considering the level of homophobia that persists in the European football. Just this week, fans of the German Bayern Munich team displayed a homophobic banner, depicting player Mesut Özil with his pants down and a cannon pointed at his butt.
Nevertheless, English ex-footballer Joey Barton thinks that the European sport has made "so much progress" against homophobia. And here in America, Major League Soccer has just announced a new player code of conduct that will be posted in all locker rooms directly addressing anti-gay discrimination and harassment.
See a clip from Brennan's speech AFTER THE JUMP…
——