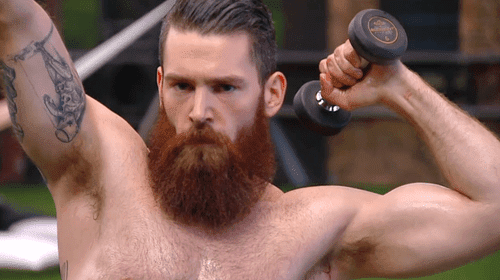 Kenny Brain, a male model with a ripped body and an epic beard is making a name for himself on Canada's version of Big Brother, which is entering its third week. This week, the housemates were ordered to compete by creating a 'buzzworthy' photo, the winner of which would be decided on social media.
Kenny, not one whose shy about stripping down, took it down to his underwear and poured oil all over himself.
Check out some photos and clips of Kenny doing his thing.
Also, he is probably gay (see final clip), though he's waiting to divulge anything about his sexuality to the other housemates.
UPDATE: He is gay, a commenter points out (see last clip - full episode - at 4:00).
Check it out, AFTER THE JUMP...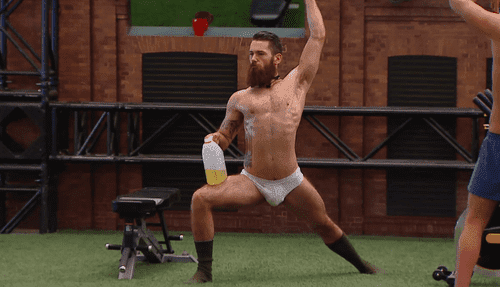 More of Brain in his briefs:
Brain hasn't said flat-out that he's gay, but he says he's not going to divulge anything about his sexuality right away:
(images via sissy dude)
Full first episode: