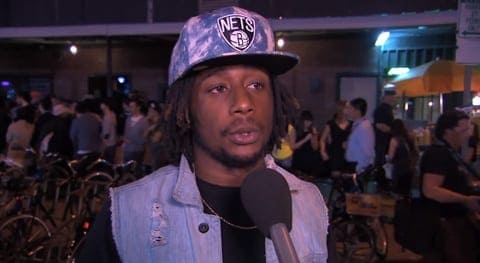 In a new edition of 'Lie Witness News' Jimmy Kimmel gets people at SXSW to enthuse about bands that don't exist - such as Contact Dermatitis, DJ Metamucil, Neil Patrick Harassment, WTF Bruce Jenner, DJ Heavy Flow, DJ Costco, Hannah and the Baby Bjorns, DJ Cornmeal, I'm Not Done with the Salad, Willie Nelson Mandela, and Tonya and the Hardings and their album "Sorry About That Nancy".
It's a trick he played at Coachella, but the hipsters are no less gullible in Austin.
Watch, AFTER THE JUMP...