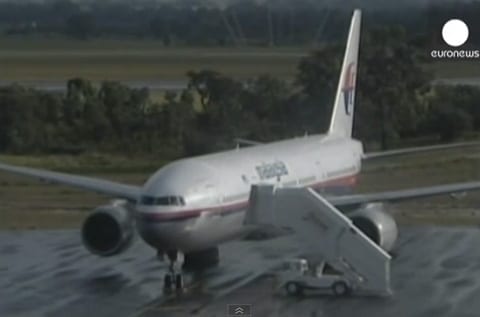 A Boeing 777 belonging to Malysia Airlines is missing after disappearing from radar while at cruising altitude on a trip between Kuala Lumpur and Beijing. 239 people were on board.
A 12-mile-long oil slick spotted between Malaysia and Vietnam on Saturday afternoon is thought to be the first sign that a missing Malaysia Airlines flight with 239 people aboard went down in the waters between southernmost Vietnam and northern Malaysia, according to Vietnam's director of civil aviation.

"An AN26 aircraft of the Vietnam Navy has discovered an oil slick about 20 kilometers in the search area, which is suspected of being a crashed Boeing aircraft," Lai Xuan Thanh, the director of the Civil Aviation Administration of Vietnam said. "We have announced that information to Singapore and Malaysia and we continue the search."
...Malaysia Airlines said that the plane had 227 passengers aboard, including two infants, and an all-Malaysian crew of 12. The passengers included 154 citizens from China or Taiwan, 38 Malaysians, seven Indonesians, six Australians, five Indians, four French and three Americans, as well as two citizens each from New Zealand, Ukraine and Canada and one each from Russia, Italy, the Netherlands and Austria.
Watch a Euronews report, AFTER THE JUMP...
Images of the oil slick here.