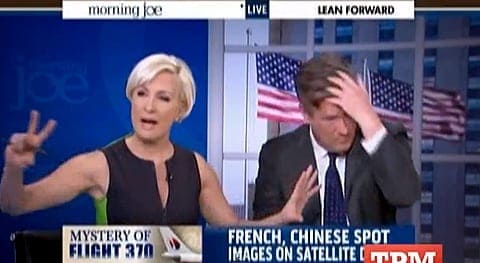 As cable news networks enter their third week of specualtion and conspiracy theories about Malaysia 370, Mike Brzezinksi has had enough.
"That's actually capitalizing on a non-story for the sake of ratings because people's imaginations are piqued by this and that's not responsible. We did the plane. We will do the plane. It will be done again. We will do the facts."
Watch, AFTER THE JUMP...
Related: