New Mexico's capital city has elected its first openly gay mayor. On Tuesday, Javier Gonzales was elected mayor of Santa Fe by a wide margin, taking in more than 43 percent of the vote.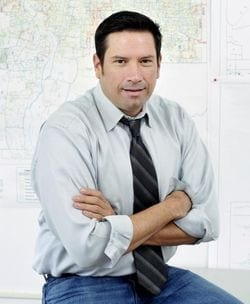 The Santa Fe New Mexican reports:
Gonzales made history as the city's first openly gay mayor and will preside over a City Council on which two of the eight members are openly gay women — mayoral opponent Patti Bushee and newly elected Signe Lindell.
According to The Albuquerque Journal, this was also a first for the state: 
In what almost certainly a first in New Mexico, two of the mayoral candidates were openly gay — [Patti] Bushee has been "out" since before she entered public life two decades ago and Gonzales declared he was gay last year.

Their sexual orientation wasn't an issue, at least publicly. While Bushee and Gonzales fought over issues like commitment to Santa Fe's local "living wage" of $10.66 and hour, and there were ethics complaints filed against each of them (both ruled unfounded by the city's ethics board), Dimas stayed quietly out of the fray, bypassing public candidate forums and staking out more conservative positions.
Gonzales, a Democrat, will be inaugurated into his new post on Monday.
Watch Gonzales and his supporters celebrate his win, AFTER THE JUMP.