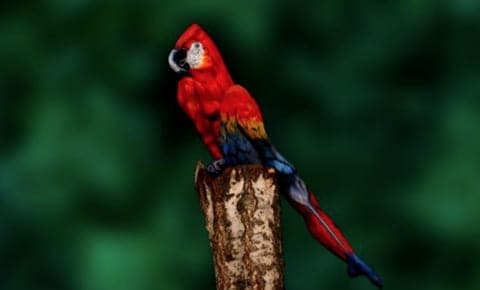 Keep looking. You'll see it.
The photo was created by artist Johannes Stoetter, a former world champ body painter.
Writes the Daily Mail:
The 35-year-old artist, who lives in Italy, spent four weeks painstakingly planning how he could transform the female model into a parrot. He took four hours to paint the woman's body using special breathable paint - adding intricate detail, dark shading and even a bright green eye.
Check out one of his frogs, AFTER THE JUMP...
(via gizmodo)