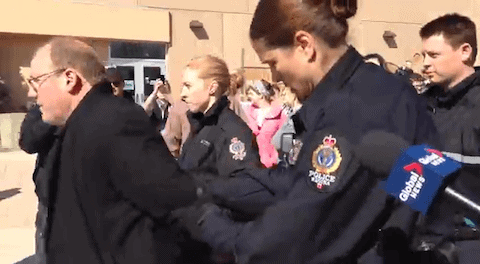 Just days after being denied and then allowed entry into Canada, anti-gay wingnut Peter Labarbera has gone and gotten himself arrested. He and anti-abortion activist Bill Whatcott were taken into custody at the University of Regina by the Regina Police Service on charges of trespassing after the two men refused to leave the campus after being asked to do so by the local police. T
hey were trying to hand out anti-gay propaganda and graphic anti-abortion pamphlets to passers by before they were asked to leave.
Stand by for this to be spun as a story of evil homosexualists attacking/bullying/persecuting innocent Christians for the thought crimes of practicing their religion.
You can watch a video of the arrest AFTER THE JUMP...