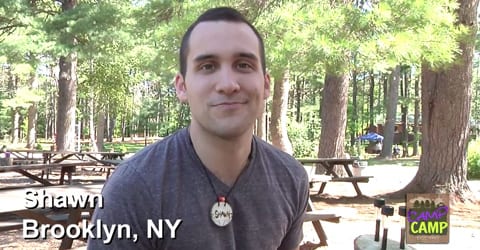 Did your parents send you away to summer camp when you were young, before you were out, and you'd like a do-over? Then maybe 'Camp' Camp is for you.
Every year more than 200 gay, lesbian, bisexual and transgender adults head up to the Maine wilderness for a dose of outdoor goodness,  cohabitation, arts and crafts, theatre, and all those things you associate with the summer camp you remember as a kid, without any hetero baggage.
This is the camp's 18th year.
Check out their new video, AFTER THE JUMP...