BY LISA KEEN / Keen News Service
DOD SIGNS MORE INCLUSIVE CHARTER: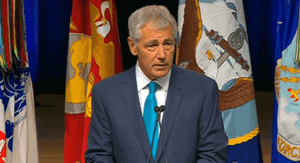 Secretary of Defense Chuck Hagel signed a "Human Goals Charter" Monday. "By signing this charter today," said Hagel during the ceremony, "DOD's civilian and military leaders commit ourselves – all of us – to making DOD a model for equal opportunity and [fair treatment] for all. …As the charter says, we will continue striving to make military service a model – a model of equal opportunity for all, regardless of race, color, sex, religion, sexual orientation, or national origin." SPART*A, an LGBT military organization, called the addition of "sexual orientation" to the charter a welcome "symbolic gesture" but only a "first step." "The next logical step," said SPART*A Policy Director Allyson Robinson, "is to amend related DoD directives to add sexual orientation to military equal opportunity and non-discrimination policies; only then will gay and lesbian service members be protected." SPART*A noted that sexual orientation was added to the Human Goals Charter for DOD's civilian force in 1998.
CHURCH CHALLENGE: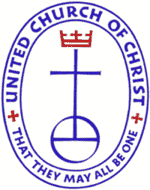 In a first of its kind lawsuit, a group of ministers filed a complaint in federal court Monday against North Carolina's ban on marriage for same-sex couples, saying that the law's penalties against clergy who conduct ceremonies for same-sex marriages violates their free exercise of religion. The lawsuit, United Church of Christ v. Cooper, was organized by the United Church of Christ and filed in the U.S. District Court for the Western District of North Carolina, in Charlotte. Jon Davidson, legal director for Lambda Legal, called the lawsuit "particularly promising" because North Carolina law makes it a misdemeanor for a "minister, officer or any other person authorized to solemnize a marriage" under North Carolina law to marry a couple without them having obtained a marriage license, which same-sex couples cannot obtain from the state.
N.C. AG OPPOSES RELIEF:
The Democratic attorney general of North Carolina, Roy Cooper, filed a brief in another marriage equality lawsuit Monday, opposing a request to recognize a lesbian couple's marriage in Massachusetts on an expedited basis to secure health coverage for their sick child. In the ACLU-led lawsuit, Fisher-Borne v. Smith, Cooper said the potential harm for the family is "outweighed by the harm to the public if State officials are enjoined from enforcing the democratically ratified State laws and Constitution."
APPEALS COURT GRANTS STAY:
A three-judge panel of the Sixth Circuit U.S. Court of Appeals April 5 granted Tennessee's request for a stay of a district court judge's ruling. District Court Judge Aleta Trauger denied the request for a stay on a narrow and temporary order she issued in Tanco v. Haslam in March requiring the state to recognize the marriage licenses of three same-sex couples who obtained marriage licenses out of state. The panel granted the stay and ordered that a hearing by a panel of the appeals court should be scheduled "without delay" to hear the merits of the state's appeal.
AND 'NO' TO SKIPPING A STEP:
The Sixth Circuit U.S. Court of Appeals also issued an order Monday, denying the state of Michigan's request to skip over a three-judge panel and go straight to the full appeals court with its appeal of a district court ruling that its ban on same-sex marriages is unconstitutional. The one-page order stated simply that "no judge of this court" voted to send the case directly to the full bench.
BOSTON GLOBE ON BOYS SCOUTS:
A Boston Globe editorial Monday characterized the Boy Scouts of America policy banning gay scout leaders as "stuck in the past" and said "the organization itself exists in a 1950s time warp….[where] there are no merit badges for inclusiveness…."
© 2014 Keen News Service. All rights reserved.