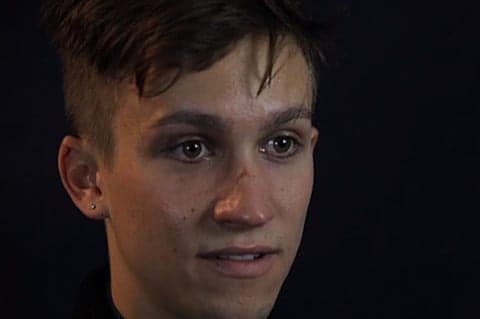 One of the greatest assets in fighting HIV transmission is being able to talk about the disease, for it's when things are hidden and kept secret that they grow into larger problems. Column Five Media is spearheading a new campaign called "My Status Is Not A Secret" which utilizes personal interviews with HIV positive and negative individuals to help break down the stigma of discussing status. Said Senior Producer for Column Five Ian Klein in an interview with Huffington Post:
This project is important because people, whether infected with or affected by HIV, as we all ultimately are, can learn a great deal through personal testimony, whether that be about the process of getting tested, effectively managing the disease, or preventing infection in the first place. Walking the line between normalizing HIV and encouraging less infection, is certainly tricky, but the importance of both is wildly important to overcoming this crisis.
You can watch the teaser for the project AFTER THE JUMP...