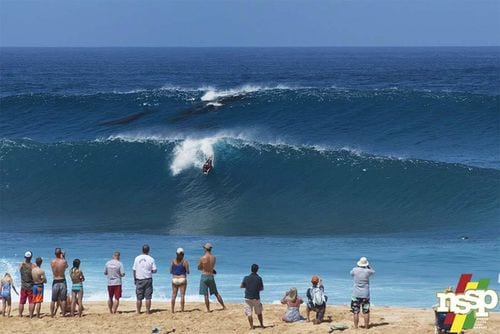 A pod of whales was photographed (click to enlarge) swimming through the surf at the iconic Pipeline on Oahu's North Shore this week in a photo that went viral on social media, Hawaii News Now reports:
From late December to early May, humpback whales call Hawaii home. However, it is rare that the whales come this close to shore. "I have never seen whales surfing on the north shore and everyone I have spoke to about it says it's a first as well," said Gray.
A drone photographer also caught the same group of whales on camera from above.
Check it out, AFTER THE JUMP...