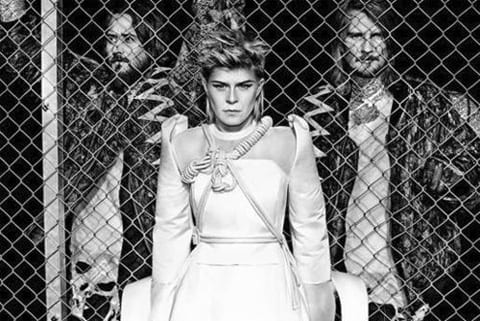 Last week we posted a snippet of a new track called "Say It" featured in a promo for the upcoming tour from Swedish pop star Robyn and electronic duo Röyksopp and now comes news of a five-track "mini-album" which includes that song as well as a new one they're previewing today.
The album hits on May 26.
Said Robyn in a press release:
"Svein and Torbjörn and I started working on new music in the beginning of 2013, Ive been going back and forth to Bergen to record and write with the boys up until recently. Collaborating with S & T is something I enjoy very much. In the beginning we just knew we wanted to do something together and then it started to feel more like a band thing than songs for a Röyksopp or Robyn album so we´re releasing this music together as a band you could say."
Listen to a preview of "Monument", AFTER THE JUMP...