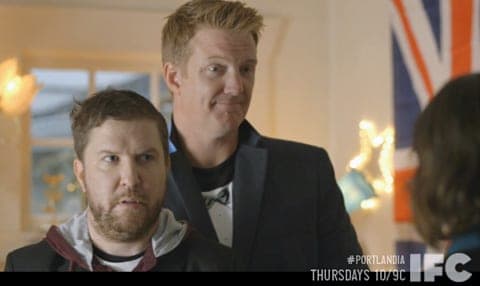 Queens of the Stone Age frontman Josh Homme guest stars on Portlandia. Carrie's brother stops by to introduce his boyfriend and Fred and Carrie are disappointed to learn that they don't live up to stereotypes.
IFC adds:
He doesn't dabble in home decorating, he doesn't give unsolicited fashion advice, and he and his boyfriend are total slobs. In fact, they like to do Jagerbombs for breakfast instead of drinking heart-healthy kale smoothies.
Check out a clip, AFTER THE JUMP...
UPDATE: Tyler Coates thinks the clip seems very familiar...