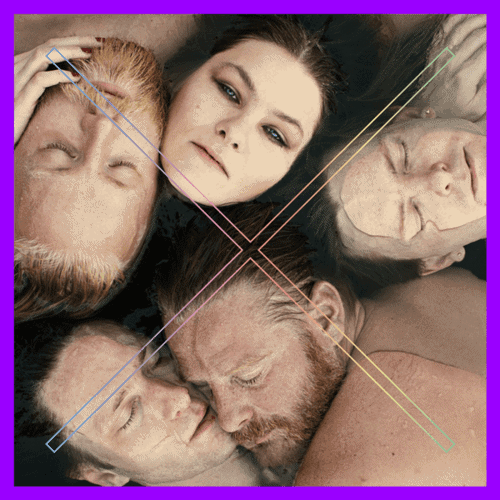 BY OCCUPY THE DISCO / TAD HAES
The OXD Mirror is a weekly music column brought to you by the boys of OCCUPY THE DISCO (OXD), a New York City based collective created by three music lovers, Ru Bhatt, Josh Appelbaum, and Tad Haes, who want to share their love for disco, house and dance music with the world.  

GusGus: 'Crossfade'
When I first heard GusGus as a teenager, it changed my relationship with music. Their 1997 full-length Polydistortion (still one of my all-time favorites) was a delight to the ear with its textural, ethereal ballads and very weird sounds mixed in with a few thumping dance beats. That 90's rave and trip-hop era is long gone by now, but GusGus still remains active and relevant as they share the first single, 'Crossfade,' from their ninth studio album Mexico. It is the second on German techno/avant-garde pop label Kompakt, and judging by this first track, I expect another grand work by the Icelandic supergroup. For a broader taste of their sound, check out the amazing video for 'Over' and, of course, their masterpiece, Polydistortion.
More new music, AFTER THE JUMP...
Nancy Whang, formerly of LCD Soundystem and The Juan Maclean, is taking off solo in a new collaboration with Audiojack, 'Like An Eagle.' The duo doesn't disappoint, showcasing a record reminiscent of the euro-disco era.
French-Canadian deep house maven Fred Everything remixes 'Midnight Man' by Nacho Marco, a cover of Flash And The Pan's classic track released in 1985, and creates a punching bass that is impossible to ignore.
Everything Cut Copy touches turns gold – and this re-work for fellow Aussie group Jagwar Ma is no exception.
Ultracity, a Swedish dance music duo, discreetly published 'Lonely' without further details of its official release, although at least for now the track is available in full over stream. The re-work by Waldemar Schwartz is the highlight of the EP, a surprisingly soulful work with a touching piano melody and smooth vocals.
WEEKEND CALENDAR UPDATES
Friday night we dance to NYC legend Daniel Wang at The Bunker + Wrecked at The Panther Room. Sunday, our bi-weekly tea dance is on, so join us for another edition of Paradisco at Le Bain, from 3-9pm.
We are also proud to announce we will be providing the beats at DragOn: The Dollhouse, an event that will benefit GMHC.
OCCUPY THE DISCO (OXD) curates and recommends music events to the gay community in NYC—in an effort to move the focus of the nightlife scene beyond the promoter and venue and to the music itself. OXD's goal is to educate, entertain, engage and empower the gay audience to reclaim their ability to question and experience the unknown. The OXD Mirror will serve to showcase tunes that are definitely off-the-beaten-path but rightfully deserve the attention of the gay ear.
Follow us on Spotify!  Subscribe to our 'As Seen on Towleroad Playlist to listen to tracks posted from past weeks. For more information on OXD, check out our website and accompanying blog at www.occupythedisco.com, like us on Facebook, or follow us on Twitter: @OccupyTheDisco.