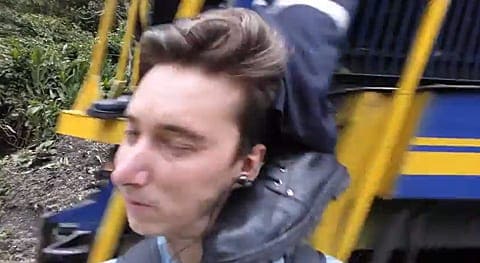 Why you shouldn't take a selfie next to a moving train (if it isn't obvious already).
A. You might get hit by the train.
B. You might get kicked in the head by the conductor.
One of these two happened to Jared Michael.
Watch, AFTER THE JUMP...
Wrote  Michael, who posted it to YouTube: "I tried to take a selfie while a train passed a 'safe' distance behind. I guess I was still too close and got kicked in the head. I messed up."