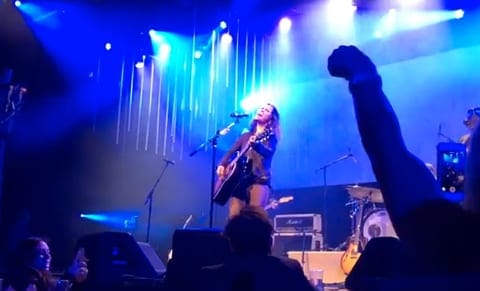 If you lived through the 90s then you've probably heard 4 Non Blondes' "What's Up." But you certainly haven't heard it live in a while because the band broke up in 1994.
That changed this weekend when the group reunited for a one time only gig and played "What's Up" for the first time in 20 years — lesbian frontwoman Linda Perry still rocked it out. It could be the last time they perform the song ever.
By the way, you knew about the gay dance remix of "What's Up" starring Prince Adam (aka He-Man), right?
Watch 4 Non Blondes' performance AFTER THE JUMP…
(via Stereogum)