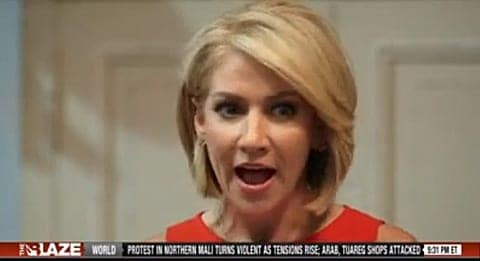 Amy Kushnir, the 'traditional values' Dallas morning show host who stormed off the set after objecting to a celebratory kiss between Michael Sam and his boyfriend but has no problem celebrating male strippers and kissing them on TV, appeared on Glenn Beck's show last night to whine about being victimized.
Watch, AFTER THE JUMP...
Said Kushnir to Beck about her Michael Sam complaint: "I wasn't talking about sexual preferences...What I was referring to was the ESPN event. What was put on ESPN for shock value."
Like this?