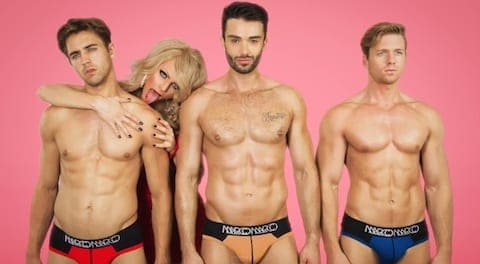 Courtney Act released a new video today for her pop track "Mean Gays" which also features fellow Drag Race Top 3 contestants Bianca Del Rio and Adore Delano.
Says Act of fitting in with the LGBT community:
"I had a difficult time balancing my work and play lives. On the one hand, I loved drag and performing as Courtney. On the other hand, I felt an immense pressure to go to the gym and get the right body so I could fit in with the West Hollywood boys. It's fun to be a part of a clique but when the group starts to influence how you feel about yourself, or how you act towards other people, it is time to reevaluate the situation. It's important to be in touch with what feels right for you, surround yourself with people who  respect the way you choose to live and always be an individual."
Watch her play it all out in "Mean Gays", AFTER THE JUMP...