Jack Burkman — an anti-gay lobbyist who is an embarrassment to his own gay brother — has followed through on his promise to unleash a "relentless" Christian boycott against the NFL team that drafted openly gay football player Michael Sam.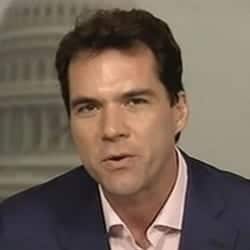 He's also including Visa in his boycott for signing an endorsement deal with Sam.
The PR News Channel reports:
Burkman says he unleashed powerful grassroots organizations he assembled in 27 of the 50 states which will lead the boycott efforts. And he says he has mobilized a coalition of evangelical Christian leaders from across the nation to join the boycott.
"Visa and the Rams will learn that when you trample the Christian community and Christian values, there will be a terrible financial price to pay," says Burkman. "Openly gay football players send a terrible message to our youth about morality. Somebody needs to step up because the moral fiber of the nation is eroding."
In the boycott he's leading against Visa, Burkman says he is urging the public to sell Visa stock they may own and to stop using Visa cards.
Burkman says he is also urging Rams fans to not buy team merchandise and is calling on season ticket holders to stay away from games.
Burkman has also drafted a go-nowhere Senate Bill that would ban openly gay players from major league sports. Sam himself zinged Burkman's bill back in February by tweeting, "Jack Burkman is going to need a Delorian, not some bogus bill, if he wants to prevent gay athletes from being in the locker room."