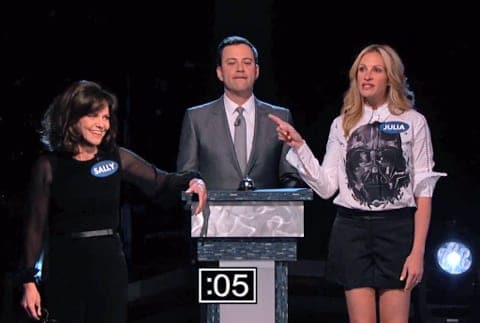 Jimmy Kimmel attempted to find out last night whether Sally Field or Julia Roberts has the foulest mouth by having them compete in a celebrity curse-off (actually, it was more like a bleep-off).
Can you guess who won the (wash your mouth out with) soap-on-a-rope?
Watch, AFTER THE JUMP...
If you enjoyed this post, please consider SHARING it on social media.
Also, please LIKE us on Facebook, and follow us on Twitter, and Instagram.