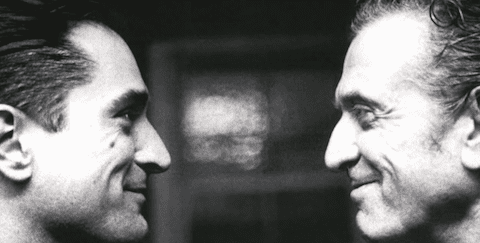 Legendary actor Robert De Niro will be premiering a documentary on HBO that he made covering the life of his father, Robert De Niro, Sr. Of the many details being chronicled, one of the lesser-known facts is that De Niro, Sr. was an out gay man living as a starving artist in SoHo. In an interview with Out.com, he speaks about "coming out" for his father and how he felt conflicted about both his passion for artistry and his homosexuality:
Yeah, he probably was [conflicted about his homosexuality], being from that generation, especially from a small town upstate. I was not aware, much, of it. I wish we had spoken about it much more. My mother didn't want to talk about things in general, and you're not interested when you're a certain age. Again, for my kids, I want them to stop and take a moment and realize that you sometimes have to do things now instead of later, because later may be 20 years from now — and that's too late. 
De Niro's documentary, Remembering the Artist: Robert De Niro, Sr., airs on HBO on June 9th and you can watch the trailer AFTER THE JUMP...