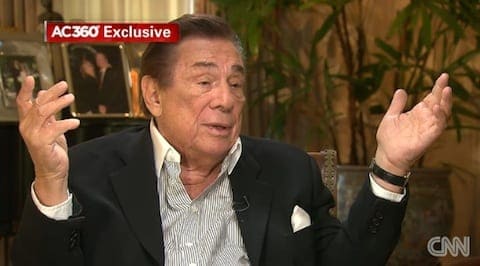 In an excerpt from an interview that will air on Monday, L.A. Clippers owner Donald Sterling apologizes and begs for forgiveness but can't tell Anderson Cooper why he has waited until now to do so.
Asked Sterling: "Am I entitled to one mistake, am I, after 35 years? I mean, I love my league, I love my partners. Am I entitled to one mistake?"
He then insults Magic Johnson, telling Anderson that he has spoken with him:
"He's a good person. I mean, what am I going to say? Has he done everything he can do to help minorities? I don't think so. But I'll say it, he's great. But I don't think he's a good example for the children of Los Angeles."
Watch, AFTER THE JUMP...