Published by
BANG Showbiz English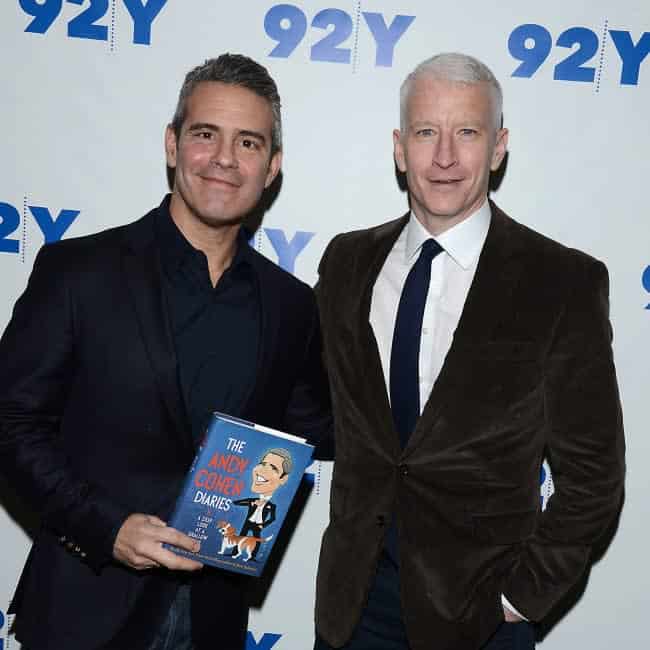 Andy Cohen "could have some good threesomes" with Anderson Cooper.
The 54-year-old star has been single since he split up with Broadway actor John Hill in 2020 but insisted that while he "loves" CNN co-host Anderson – who called time on his long-term relationship with Benjamin Maisani in 2018 – they are "truly just good friends" and he loves being able to team up with him for work.
Speaking on US talk show 'Sherri', he said: "We could have some good threesomes, me and Anderson! But by the way, that is what it would take because we are truly just good friends. I love him to death. We have gotten so much closer over the years and it's also so fun being part of a duo. We've toured the country, 50 plus cities and we're on every New Year's Eve. I love making him giggle, it makes me so happy!"
Towards the end of last year Andy – who has four-year-old son Benjamin and 13-month-old Lucy whilst Anderson is father to three-year-old Wyatt and Sebastian, 13 months – explained that their friendship had strengthened since they had become gay dads and noted how "glad" he is that their children will get to grow up together.
Speaking on the 'Table for Two' podcast, he said: "We are these geriatric patients hobbling around chasing our children, but look it's another bonding thing. I think what is going to be really interesting to us, as it develops, is being gay dads and as our kids start realizing more and more 'Oh I have gay dads.' I am so glad that Ben [Cohen] will grow up with Wyatt [Cooper] and that Ben with grow up seeing Anderson and Benjamin [Maisani] raising Wyatt and Sebastian."