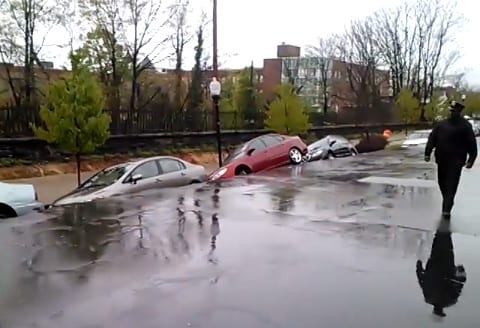 The heavy rains on the east coast yesterday may have been what caused the earth to loosen in the Baltimore neighborhood of Charles Village yesterday, creating a sinkhole/landslide that sent more than a dozen vehicles tumbling down a steep embankment.
Now there is incredible video taken as the earth gave way.
Watch, AFTER THE JUMP...
If you enjoyed this post, please consider SHARING it on social media.
Also, please LIKE us on Facebook, and follow us on Twitter, and Instagram.