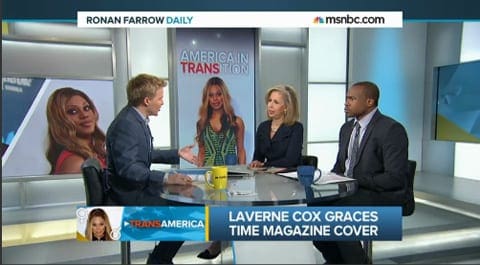 Ronan Farrow, who in recent weeks has covered the ban on transgender military service and efforts to repeal Maryland's transgender rights law, sat down with TIME editor Nancy Gibbs and GLAAD's Tiq Milan to talk about TIME's new issue which features Orange is the New Black actress Laverne Cox on the cover.
Said Milan:
"For 92% of Americans, everything that they know about transgender people is from the media, so having Laverne Cox out there and Janet Mock out there is so important. But also, social media has been huge with galvanizing the community. There are so many trans people, thousands of trans people, who don't have access to physical community, but they create these communities online…and they're supporting each other and they're sharing information and they're organizing."
Watch, AFTER THE JUMP...
(via glaad)