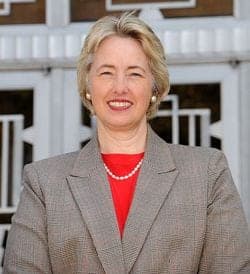 Next Wednesday, Houston's city council is set to vote on a proposed ordinance to prohibit discrimination on the basis of sexual orientation and gender identity – an ordinance that already has opponents vowing to recall mayor Annise Parker and any city council members who support the non-discrimination policy.
KHOU reports:
Parker's proposal has stirred up an unlikely coalition of conservative whites who never cared much for the mayor anyway and African-American ministers offended by the notion that sexual orientation is a civil right. Church leaders have rallied outside City Hall in opposition to the ordinance, focusing largely on the idea that it would allow transgendered people to decide whether to use men's or women's restrooms.
Watch a news report on the recall efforts, AFTER THE JUMP...
Among opponents of the ordinance is Houston Community College Board of Trustees member and longtime anti-gay activist Dave Wilson (R) who was behind the homophobic flyer campaign against Houston Mayor Annise Parker during her campaign for mayor a few years ago. 
ThinkProgress reports: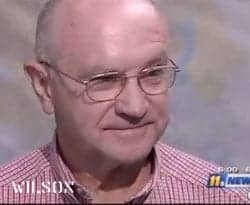 According to KHOU 11 News, Wilson said he and other opponents of LGBT equality might collect signatures to recall anyone who backs the proposal under the city charter's recall provision to allow removal of officials in cases of "incompetence, misconduct, malfeasance or unfitness for office." Wilson told the station, "we consider them to be incompetent," as he believes passage of the law would violate state law. "This is absurd, it's unheard of," he said of the proposed protections, adding, "It's nothing but pure payback for the mayor. She's paying back her core constituents that supported her."
Though the threat could scare off some support — just 2,500 signatures would be required to mandate a recall election for a city council member — recall expert Joshua Spivak noted on his Recall Elections Blog Saturday that the claim that this vote shows incompetence would "probably will be extremely difficult to hold up in court." Indeed Austin, Dallas, Fort Worth, and San Antonio all have already passed LGBT non-discrimination ordinances without incident.
Previously, "Mike Huckabee Launches Campaign Against Houston's Proposed LGBT Non-Discrimination Ordinance" [tlrd]