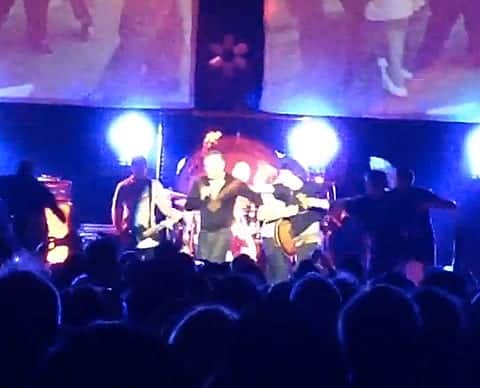 Morrissey cut off a concert last night (it was the encore, anyway) at San Jose's City National Civic Center when fans became overzealous in their attempts to rush the stage and hug the former Smiths frontman.
It's a bit tough to see, from the fan-made footage, what was going on, but he cut the show off mid-song and did not return. But the show itself was noteworthy for other reasons: Moz debuted new songs from his long-awaited forthcoming album World Peace Is None Of Your Business.
Watch three views of the melee, and the two new tracks, AFTER THE JUMP...
"World Peace is None of Your Business":
"The Bullfighter Dies":