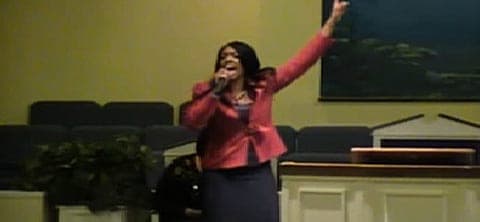 Porsha Williams, one of Bravo's Real Housewives of Atlanta — who recently went to jail after brawling with another housewife during the show's reunion episode — has apologized for a three-year-old sermon in which she lists homosexuality alongside other "inequities" like prostitution, drug dealing and attempted suicide.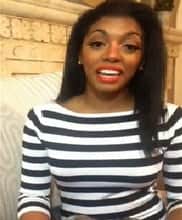 In the video taken from High Praise Christian Center Ministries in Lithonia, Georgia, Williams said:
"God was gonna send his son, his holy son — don't take that for granted. How many of y'all would just give somebody your son, or your daughter? But he did that for us. And he did that because of our inequities. So don't let the devil tell you ain't worth your God's blessings. He wants to use you no matter what.
"That's why we Christians supposed to be telling the hooker on the street, the drug dealer, the person who in the hospital for trying to commit suicide, the gays, the lesbians. We're supposed to be trying to save them and tell them 'You are worthy! God can use you, God can use me.' He gonna use humility!
"You need to tell the world how you lived your life at first. Y'all ain't perfect. But you gonna pay for it if you do. Live for God, stand on his word. Don't just read it and keep it for yourself."
Williams soon apologized in a video-recording, saying:
"I woke up this morning disturbed and I felt that my heart was heavy and it was imperative for me to address the issue at hand. First let me say that God loves all his children. And although discriminate against other because of their race, their religion, their sexual orientation, their status in life, that we're all worthy of God's love. The sermon that was shown was shown not in its entirety therefore the message was omitted. I apologize that those words hurt the LGBT community, my fans and my supporters. Life is a journey and I'm growing every day. And I continue to encourage everyone to love each other unconditionally."
Housewives co-star Cynthia Bailey had criticized Williams' sermon, saying, "To put gays and lesbians in the same category as drug dealers, hookers, and people who attempt suicide is ignorant and insensitive. Especially when she just recently profited from performing at a popular gay club in NYC." The NYC club in question was the gay Harlem nightclub El Morocco where Williams performed on May 2.
See the video AFTER THE JUMP…
The sermon:
The apology:
(via The Bilerico Project)