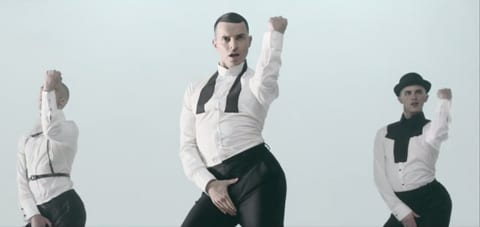 Your favorite Ukrainian stilletoed synth pop group Kazaky has returned with some "Magic Pie," but the ingredients for their usual music video have changed.
For one, there's no stilettos in this video nor are there the muscular torsos so liberally sprinkled into their other videos. Also gone are their gender-fucked leather gear and hypnotically synchronized group choreography.
But fear not, "Magic Pie" still has lots of fun and flavor, including a woman working it in a steaming hot pie hat — yum yum!
Watch the video AFTER THE JUMP…