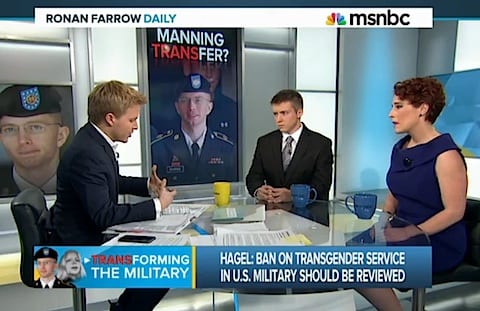 MSNBC's Ronan Farrow, who earlier this month blasted efforts to repeal Maryland's transgender rights law, returns to the topic of trans rights with a look at the military's policy banning trans people from serving openly.
Farrow welcomes U.S. Navy veteran Landon Wilson, who was discharged because of the ban on transgender service in the military, and Fiona Dawson, who is producing Transmilitary, a documentary about the military's discriminatory policy.
Watch, AFTER THE JUMP...