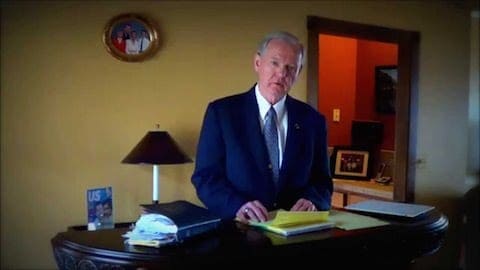 Darrell Trigg of Tennessee has deeply-founded moral and religious convictions, and if elected president in 2016 he would have them enshrined into law. He would hope to abolish the separation of church and state and usher in new laws such as:
Mandatory Bible lessons for K-12 public school students
Ending legal recognition of homosexuality and removing gays from television
Banning nudity from the internet
Capping executive salaries at $300K
Raising the drinking age to 25
So, American Sharia law, but with less stonings. It's unclear to whom Trigg is attempting to appeal with his Christian Party platform as a great many of his goals hold no appeal for either liberals or conservatives, and raising the legal drinking age by 4 years isn't going to win many converts among the young voter demographic. Perhaps he's trusting God to pull him through, but he really hasn't got a prayer.
You can watch his (very long) announcement of his intent to run and explanation of his platform AFTER THE JUMP...