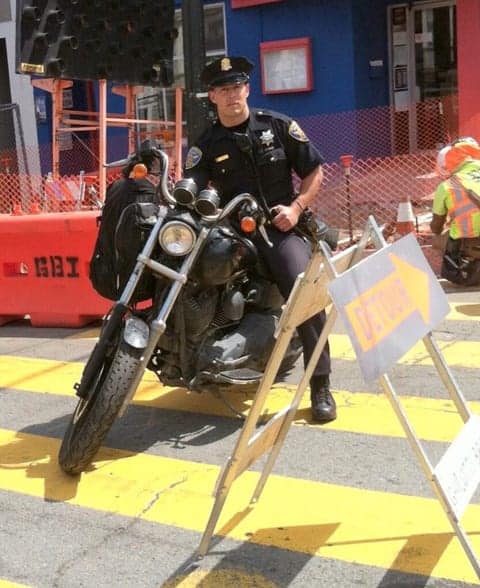 San Francisco's finest.
One more, AFTER THE JUMP...
Photos by Mark Abramson, who writes:
19th & Castro cop on bike up-date: He was still there when I was on my way home from the gym. I told him the picture I took of him this morning was too dark. "Oh, was I?" he regretfully asked, as if it were his fault. "Do you mind if I take a couple more?" "Sure!" he grinned and gave me a thumbs-up! I suspect he goes to the Eagle on Sundays when he's off work.