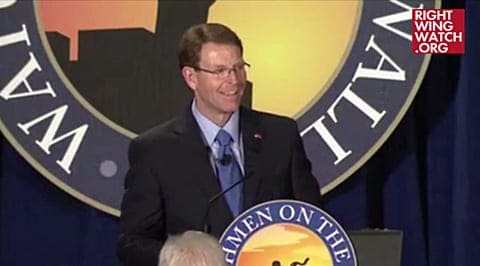 Right Wing Watch reports:
We don't know what happened at Wednesday evening's Capitol tour for the pastors at the Family Research Council's Watchmen on the Wall conference, but in speeches the next day, two FRC officials really wanted to make it clear that they are definitely not gay.
Watch, AFTER THE JUMP...
Note: the first speaker is former Fox Sports analyst Craig James, who became a right-wing poster boy back in September 2013 after being fired for anti-gay remarks during his failed Senate bid.