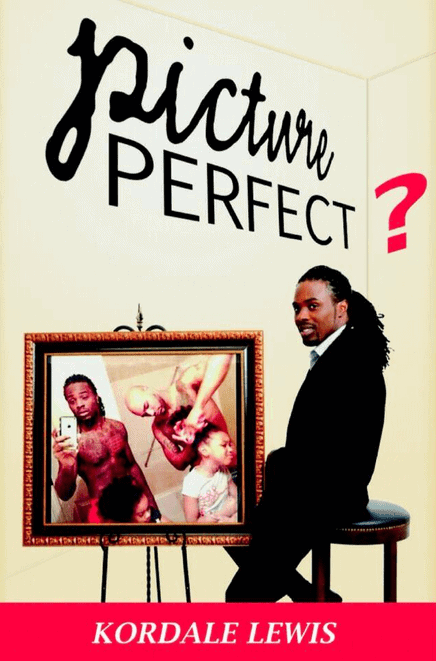 Kordale Lewis, who, with his partner, faced severe social media backlash earlier this year after he posted a picture on Instagram of the two of them with their daughters, has written a book about the incident and his life. 
From Amazon: 
Picture Perfect? is an honest, soul-bearing memoir that pulls back the curtain on the story behind a family picture that went viral after a Facebook post. With inspiring candor, Kordale Lewis describes his struggles with childhood sexual abuse, a drug-addicted mother, suicide, the trials teen fatherhood, and more. His story provides a bold challenge for readers to redefine their own meaning of a perfect family.
Despite the intense backlash after publishing the original photo (seen below), Lewis and his partner continue to post photos and speak in defense of their family and others like it. 
Lewis spoke to the Huffington Post following the release of Picture Perfect?, saying:
Truthfully, I never thought that I would write a memoir at such a young age; I never thought that I would write one at all. After speaking with close friends, as well as my fiancé, they encouraged me to share my story because they knew about my abuse, my Dad's incarceration and my mother's drug addiction. After going viral, I took that as a great opportunity to let the world into my life. I decided that openness and honesty might be helpful to others. While we were confronted with so much negativity, initially we chose to focus on the positive remarks about our lives and how we raise our children. Letting people into our lives will help shed light on our beautiful home life and hopefully counter negative attitudes about homosexuals and raising children. I believe my book will help the average person overcome obstacles life throws at you. This book WILL help people achieve a better understanding of the gay community as well as the life Kaleb and I live. Kaleb and I are more than thankful for the people who have taken interest in us and our story. Just wait, there is more to come!