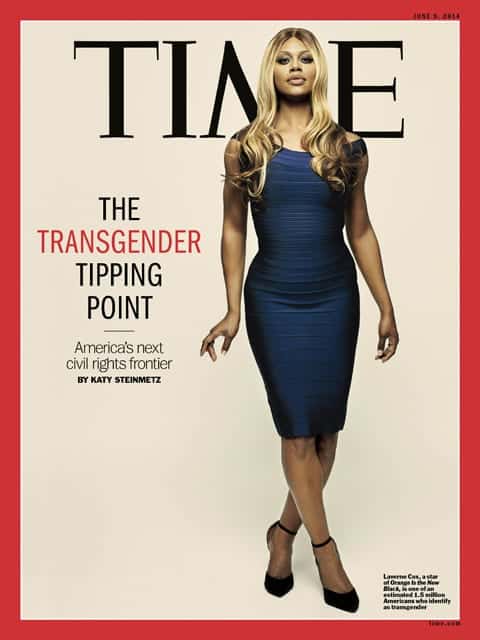 Orange is the New Black actress and trans activist Laverne Cox is featured on the cover of the upcoming June 9 issue of TIME Magazine.
She writes on Facebook:
What a wonderful bday present! Yes today is my birthday and I am on the cover of @TIME magazine. I realize this is way bigger than me and about a tipping point in our nation's history where it is no kinger acceptable for trans lives to be stigmatized, ridiculed, criminalized and disregarded. This is for my trans siblings out there and for anyone who has ever been told that who you know yourself to be at your core is not legitimate. You are who you know yourselves to be. #girlslikeus #whereislavernecox #lavernehive
As you may recall, Cox leapt to the top of a TIME 100 reader poll in April when it was surveying readers about people they would like to see make their TIME 100 issue. Eyebrows were raised when Cox appeared to be snubbed for that issue, though it looks like the magazine had other plans.
Happy birthday Laverne!
UPDATE: Here's the cover story. And a gallery of trans people in America.
Go behind the scenes of Cox's cover and watch an interview, AFTER THE JUMP...