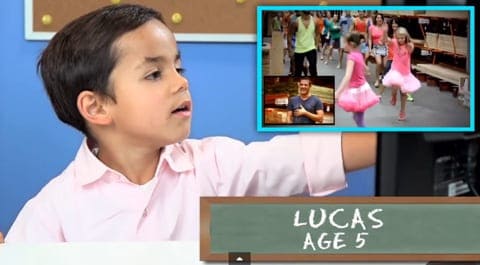 Responding to complaints from three parents, Superintendent Karen Schulte of the Janesville School District of Wisconsin apologized for showing a video entitled "Kids React to Gay Marriage" at Craig High School on April 11 during the national Day of Silence against LGBT-bullying.
Even though students from the school's Gay-Straight Alliance chose the video and  had it approved by faculty advisers and the principal, the parents who complained felt that it was biased because it only presented one-side of the same-sex marriage issue.
Nick Crow of The Janesville Gazette writes:
Three parents wrote letters complaining that students shouldn't have been shown the video, but the majority of parents didn't have an issue with it, Schulte said…
She said board policy 6021, which regulates controversial issues in the classroom, was not followed in this instance because both sides weren't presented. The video focused on same-sex marriage but didn't make a connection to harassment and bullying, Schulte said.
... but she believes the student group who chose the video was "well intentioned" and that this is a "teachable moment" for those students.
In truth, the video starts with a focused on gay marriage and then moves onto bullying, hate crimes and anti-gay criminalization.
Watch the video in question AFTER THE JUMP...