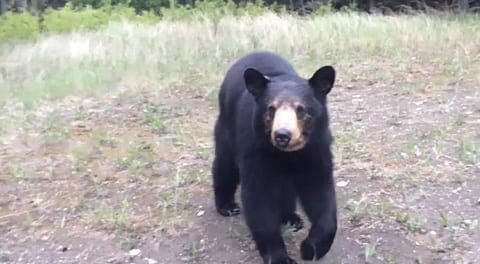 Bruce Allan was running with a friend in Matcheetawin Trails, Fort McMurray, Alberta, Canada when they came upon a Black Bear that proceeded to come after them for several intense, riveting minutes.
Though the general advice given to those who encounter a bear is to stand one's ground and to NEVER run or exhibit weak behavior, that advice (whether it was known to Allan or not) appeared to go out the window here. Of course, it's also much easier to judge someone else's reaction from the safety of a computer screen.
Thankfully, Allan was able to "resume workout" and return to his car. Next time (if there is one) we're assuming he'll remember to bring the Bear Spray.
Watch, AFTER THE JUMP...
(via reddit)