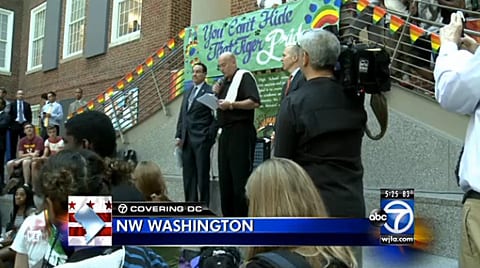 Earlier today we reported that Principal Pete Cahall at Wilson High School in D.C. shocked his students when he came out of the closet at a school Pride event.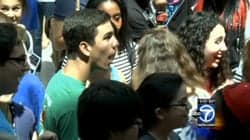 Cahall was flanked Mayor Vincent C. Gray and David Catania, the D.C. Council's first openly gay member.
Here's some great video of Cahall making the announcement, his hands shaking, then doubling over with relief as his students cheer and then rush the stage to give him hugs.
Cahall is 50 years old. He told ABC7 that he felt it would have been hypocritical for him to host a school Pride event while holding on to his secret, and that he found courage in the recent disclosures by NBA player Jason Collins and NFL player Michael Sam.
Watch, AFTER THE JUMP...